The transformative potential of data for learning: Driving the development of equitable and ethical education data ecosystems
Session Description:

The session will bring together high-level multistakeholder speakers from the Broadband Commission to discuss how to harness the equitable and ethical use of data to improve learning, teaching, administration and management.
The conversation will focus on how to find the balance between protecting learner privacy and promoting data innovation in pedagogy and practice, under the guiding principles of: international cooperation for equitable financing, inclusive data ownership, and the development of data literacy worldwide to support democratic societies where fact is discernible from fiction.
Panelists will share examples of how data can be used to improve learning experiences and strengthen the sustainability of education ecosystems.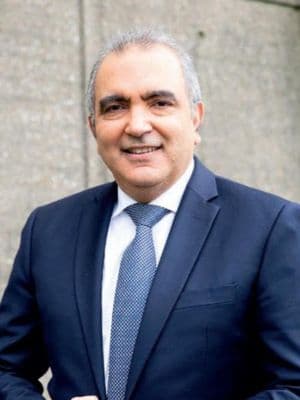 Dr. Borhene Chakroun
Director for Policies and Lifelong Learning Systems, UNESCO
Ms. Giuseppina Curreli, Director of Political Relations and Education Programs, Millicom
Ms. Zohra Yermeche, Program Director, Sustainability and Corporate Responsibility, Ericsson
Dr. Alexandre Barbosa, Head of the Regional Center for Studies on the Development of the Information Society, Brazil
Ms. Beth Havinga, Founder and Managing Director, European EdTech Alliance
Mr. Calvain Nangue, Strategic Advisor – ICT Skills and SADA SustainabilityDigital Infrastructure, Skills and Empowerment 

Directorate
The annual World Summit on the Information Society Forum is a global multistakeholder platform facilitating the implementation of the WSIS Action Lines for advancing sustainable development, organized by ITU, UNESCO, UNDP and UNCTAD, in close collaboration with all WSIS Action Line co-/facilitators and other UN organizations. It provides an opportunity for information exchange, knowledge creation and sharing of best practices, while identifying emerging trends and fostering partnerships, taking into account the evolving Information and Knowledge Societies.
The WSIS Forum 2023 is scheduled to be held from 13–17 March 2023 at the International Conference Centre Geneva (CICG) in Geneva, with the support of remote participation. Virtual sessions will continue in April & May. The theme of the WSIS Forum 2023 is WSIS Action Lines for building back better and accelerating the achievement of the SDGs.