The SAMENA Telecommunications Council convened leaders and experts at its 9th Leaders' Summit 2022, which was held at the Atlantis, in the Palm in Dubai on 9 May 2022 under the theme of "Thriving with Resilience & Integration in the New Opportunity Realm." The Summit was hosted by Huawei and focused on many critical issues of the ICT industry, including new business opportunities and challenges of inclusive advanced and sustainable 5G connectivity infrastructure and supporting ecosystems to serve all industries and economic sectors, emphasizing collective leadership and partnership approaches.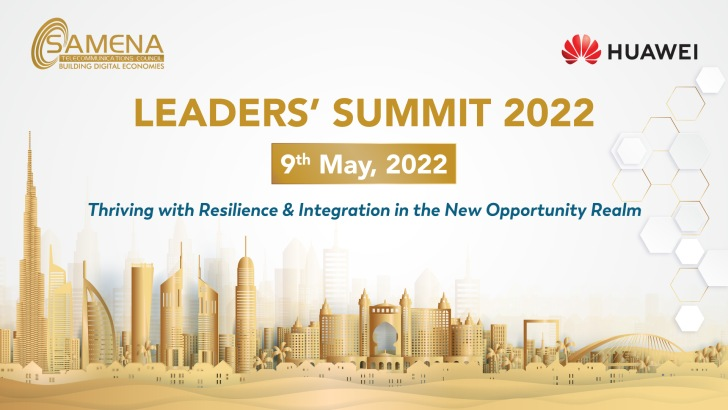 The Leaders' Summit 2022 welcomed Chairpeople and CEOs from the private sector, with several one-on-one conversations held with leading personalities and leaders from the region's and the world's leading private sector ICT conglomerates, with top decision-makers from regulatory authorities around the region in attendance. 
The Summit had the full participation of global leaders and entities focused on institutionalizing and fostering cross-sector digitization and collaboration, making the Leaders' Summit the year 2022's premier destination for leadership, dialogue, demonstration, and for refining future policy and regulation. Trends and synergies shaping the next decade, and perspectives from Operators and entities contributing to sustainable growth and development, such as through Education, were brought into the spotlight. The Summit's discussions were complemented by a technology exhibition by Huawei, particularly focusing on New Technology, New Opportunity, and New Life.
Mr. Bocar BA, CEO of SAMENA Council and Broadband Commissioner during his opening speech stated that, 
He further stated that in the strive for improving and expanding connectivity, decisions should be attentive to ICT sustainability and to climate action, and address Telecom Operators' issues, including rethinking Industry taxation and financing and funding of ICT infrastructure development, emphasizing on partnerships as key to success. In this regard, Mr. Ba took the opportunity to announce SAMENA Council's pledge to the ITU's "Partnership2Connect Digital Coalition", stating that SAMENA Council would use all its advocacy channels to support the objectives and goals of the P2C Initiative.
Many telecoms and multi-industry leaders contributed to the success of the Summit with keynotes, visions statements and expertise, including H.E. Majed Al Mesmar Director General of UAE's Telecommunications and Digital Government Regulatory Authority (TDRA) and the chief patron of the Leaders' Summit 2022, H.E. Houlin Zhao, Secretary-General, ITU, Eng. Olayan AlWetaid, CEO, stc Group, Saudi Arabia, Mr. Bocar BA, CEO of SAMENA Council, as well as leading private sector members such as Mr. Steven Yi President, Huawei Middle East and Africa.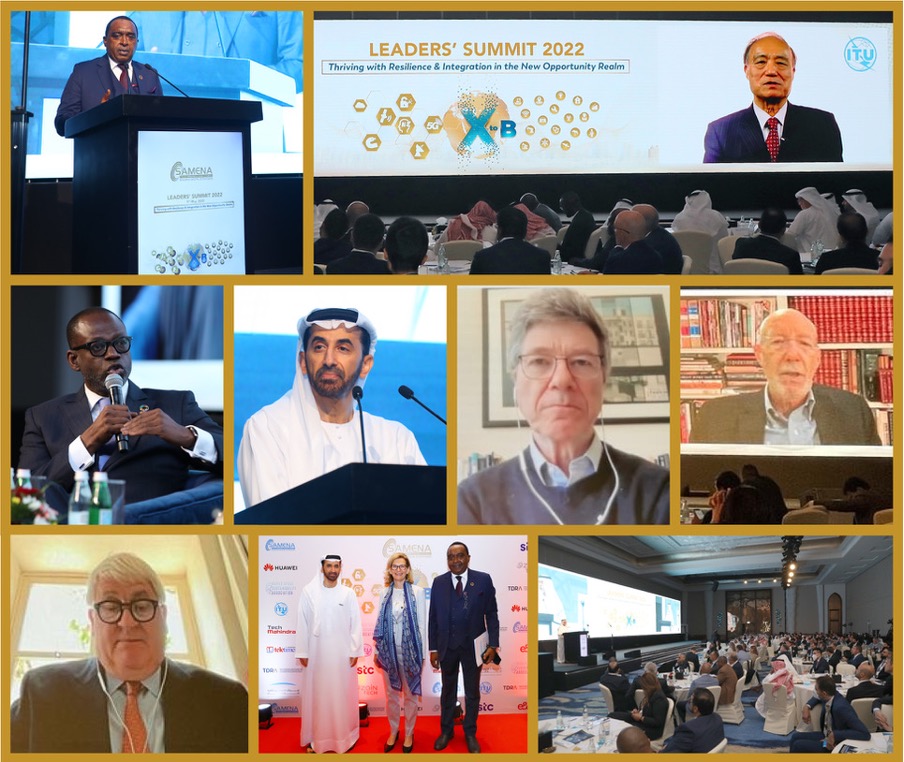 Highlighting the need for more collaboration and concerted efforts to achieve the Broadband Commission's mandate of bridging the digital divide and bringing the goal of universal connectivity to the forefront of policy discussions through the facilitation of impactful public-private partnerships, thought leadership and actionable policy recommendations, the Summit also gathered several Broadband Commissioners and Broadband Commission executives, including Ms. Doreen Bogdan Martin, Executive Director of the Secretariat and ITU BDG Director, Mr. Bocar Ba, CEO of SAMENA Council, H.E. Majed Al Mesmar Director General of UAE's Telecommunications and Digital Government Regulatory Authority (TDRA), Mr. Denis O'Brien, Chairman of Digicel Group, Mr. Lacina Koné, CEO of Smart Africa, Professor Jeffrey Sachs, Director of the Center for Sustainable Development at Columbia University & President of the UN Sustainable Development Solutions Network, and Dr. Robert Pepper, Head, Global Connectivity Policy and Planning, of Meta.