Working Group on
AI Capacity Building
How can an AI competency framework be used to enhance national digital transformations?
The Broadband Commission Working Group on AI Capacity Building will leverage a multi-stakeholder leadership model to conduct new research to assess human capacity needs for digital transformation in the public sector from a Global South perspective. Through a series of interviews with regional policy makers, collection and assessment of good practices globally, the Working Group aims to develop evidence-based recommendations, in the form of a Digital Transformation and AI competency framework, for public sector duty bearers in the Global South. 
Chaired by Ms. Audrey Azoulay, Director-General of UNESCO, and Mr. Pekka Lundmark, President and CEO of Nokia, the Working Group was launched during the virtual Broadband Commission Annual Fall Meeting in September 2021. Stay tuned for the release of the full outcome report and AI competency framework. 
Request for Consultation​
If you would like to organize a consultation, please write to Prateek Sibal, Programme Specialist, Digital Innovation and Transformation, Communication and Information Sector, UNESCO at: p.sibal@unesco.org. Please include the following details:
Date 
Time
Target Stakeholders
Mode (Online or Offline)
Name and Contact Details 
Deadline for Submission of Workshop Output to UNESCO
Regional and national consultations can be organized during April and May 2022.
Featured Consultations:
Artificial Intelligence (AI) augments human decision-making and productivity to expand opportunities for the achievement of the Sustainable Development Goals. In this context, public policy can be a mediating force that builds a multistakeholder shaped enabling environment for AI and digital transformations to be leveraged for people, peace, prosperity and the planet.
The benefits and risks of AI technology are not equally distributed across regions of the world.
The 2021 Artificial Intelligence Capacity Building Needs Assessment survey in Africa identified an urgent need to strengthen capacities of government officials to leverage digital technologies and to respond to the socio-economic challenges engendered by their use. There is an accelerating divide in terms of access to knowledge, data, education, training and human resources needed to benefit from and contribute to the development of AI. There are also accelerating risks in terms of AI impacts including on human rights, the rights of children, on gender or marginalized minorities.
Objective and Composition
A Broadband Commission "Digital Transformation and AI competency framework" can contribute to trustworthy implementation of AI connectivity technology aligned to inclusive SDG achievement; enhance foresight and awareness by national connectivity actors to engage with confidence in national digital transformations; and provide a knowledge platform through which to enhance broader implementation and capacity training initiatives by Broadband Commission members, such as through tailored policy maker toolkits and workshops.
A Competency Framework for Civil Servants for Digital Transformation, including AI, will: 
Promote trustworthy use of AI and emerging technologies aligned to inclusive SDG achievements
Enhance foresight and awareness by civil services to engage with confidence in national digital innovations and transformations, to develop policies and enabling environments; and
Provide a basis for capacity development initiatives adapted to national needs, such as through tailored policy maker toolkits and workshops
Co-Chairs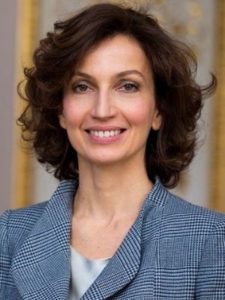 Ms. Audrey Azoulay 
Director General, UNESCO, Co-Vice Chair of the Broadband Commission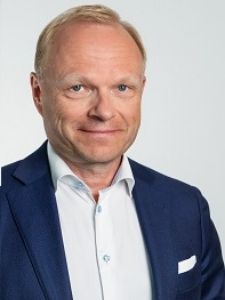 Mr. Pekka Lundmark
President and CEO of Nokia
Commissioners
External Experts
The Digital Transformation and Artificial Intelligence Competency Framework for Civil Servants is being developed by the UN Broadband Commission's Working Group on AI Capacity Building through a series of global and multi-stakeholder consultations
Ms. Audrey Azoulay
Director General, UNESCO and
Co-Vice Chair of the Broadband Commission
Mr. Pekka Lundmark
President and CEO of Nokia
Broadband Advocacy Targets