The Broadband Commission for Sustainable Development meets twice annually with its members to discuss the most pertinent issues affecting broadband access, affordability and use. These meetings may include special guest speakers and youth representatives. All meetings are held under Chatham House Rules and are closed to the general public.
The Commission met on Saturday, September 16th, 2023 under the auspices of the 78th Session of the United Nations General Assembly in New York City and the SDG Digital.
The meeting was followed by a pre-SDG Digital reception. Special thanks to our Commissioner from GSMA for their support in this reception.
Special Guests included:
Ms. Deemah AlYahya, Secretary General, Digital Cooperation Organization
Mr. Abel Avellan, Founder, Chairman and CEO, AST SpaceMobile
Mr. Antonio Avitabile, Managing Director Europe, Sony Venture Corporation
Dr. Kyoung Yul Bae, President, Korea Information Society Development Institute (KISIDI)

Ms. Gabriela Egidazu, Director of Innovation for Inclusive Growth, BBVA Microfinance Foundation



Mr. Lew Chuen Hong, CEO, Infocomm Media
H.E. Mr. Mondli Gungubele, Minister of Communications and Digital Technologies, South Africa
Dr. Roslyn Layton, Senior Vice President, Strand Consult
Ms. May-Ann Lim, Access Partnership
Ms. Isabelle Mauro, Director General, Global Satellite Operators
Ms. Jessica Rosenworcel, Chairperson, FCC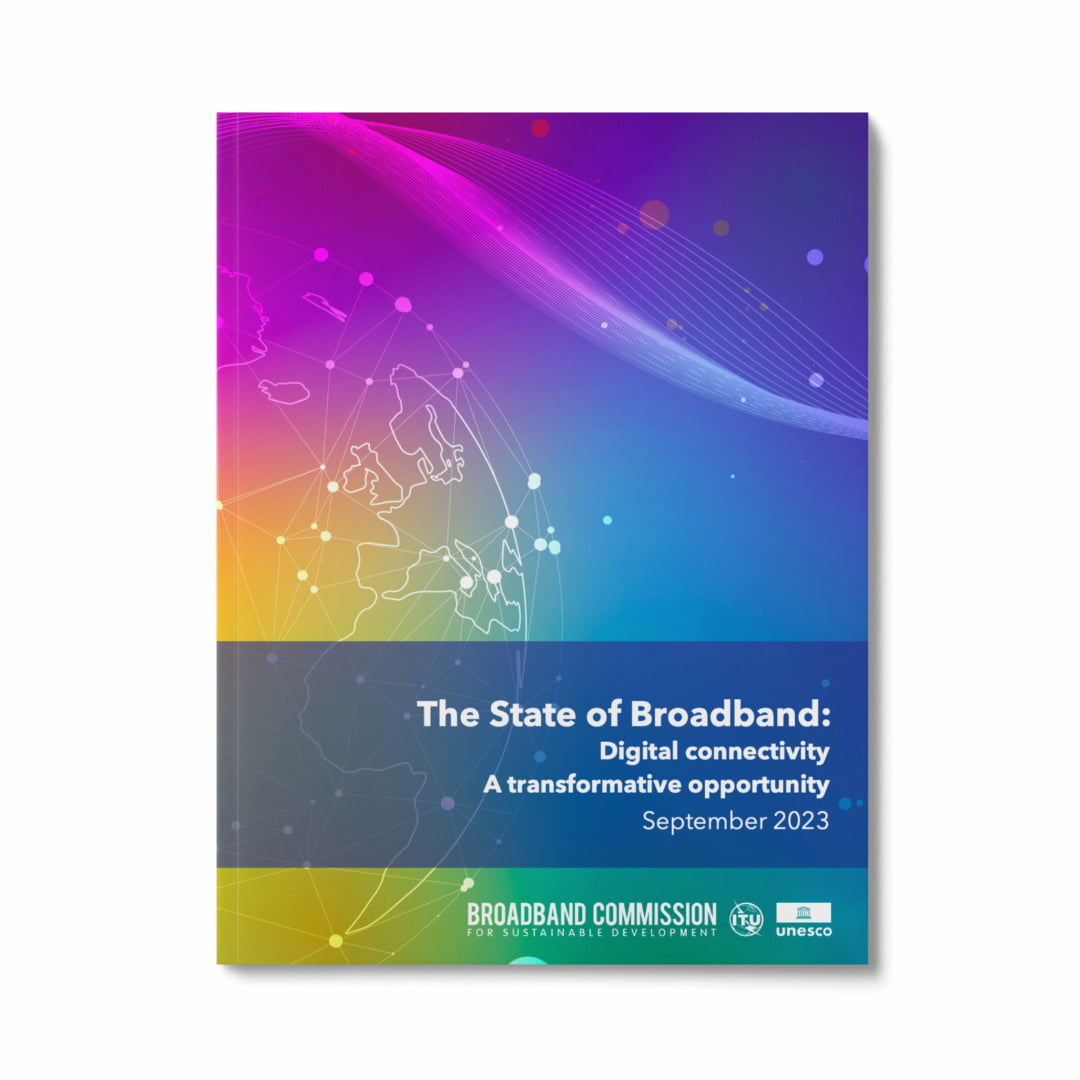 Digital connectivity – A Transformative opportunity
The latest edition of the annual report reviews the progress of seven Global Advocacy Targets and highlights the opportunities that would come from broadband that is universally available, equitable and affordable.
This year's report notes that market trends for consumption and supply are shifting despite gains in connectivity. Those trends may not be strong enough to guarantee that the objective of universal and meaningful connectivity will be met by 2030.
Working Group Report on Data for Learning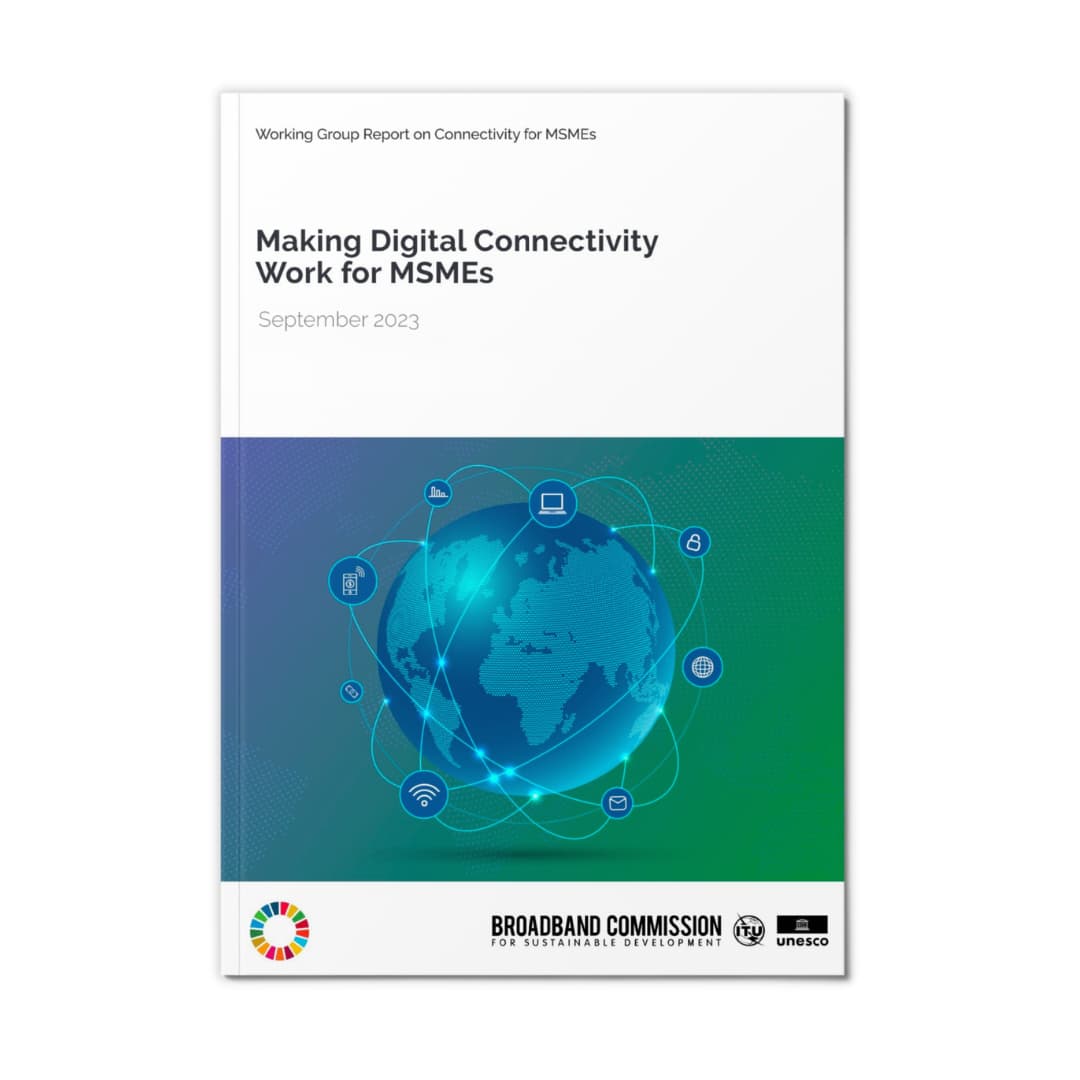 Working Group Report on Connectivity for MSMEs

The International Telecommunication Union (ITU), the United Nations Development Programme (UNDP) and partners from the United Nations system and beyond convened on 17 September 2023 for SDG Digital in New York.
SDG Digital aims to put data and digital technologies front and centre to catalyse greater action on all 17 – from eradicating poverty and reducing inequalities to ensuring access to clean water and sanitation and providing affordable and clean energy for everyone worldwide. The SDGs – also known as the Global Goals – form the backbone of the United Nations' 193 Member States agenda to make our planet peaceful, prosperous, and safe for all people.
SDG Digital welcomed participants of the UN General Assembly and the broader community, including international organizations and UN system agencies, development organizations, private-sector stakeholders, as well as civil society including youth, and academic leaders.